Patient Testimonials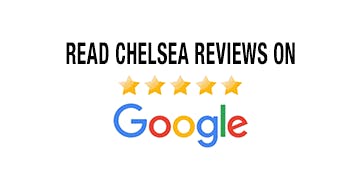 After recovering from an ankle injury, I was unable to run, jump or shift direction comfortably. I was unable to walk for long periods of time without pain or soreness. Since finishing my physical therapy, I am able to run, jump and switch directions without pain. I am back to playing sports and can stand all day doing work.
Keyla Z.
Oct/2019
---
This place was excellent on everything and everyone was so understanding and patient. This has been the best Physical Therapy experience I have had. I love this place and recommend it to anyone. The staff is friendly and make you feel at home.
Patient Survey
Sept/2019
---
Prior to physical Therapy I had muscle pain in my leg and hip. I also had groin pain. I noticed that whenever I walked, I felt the pain increase. The pain would also get worse with certain movements. The pain was almost constant. The 1st few visits I didn't notice much difference. I still felt pain in my leg, hip and groin. As time went on, doing all my exercises, I started to fell relief and felt much better. My change has been very big. I am happy with my achievements. Thank you to everyone for your help and good work.
Vera M.
Aug/2019
---
I have been suffering from vertigo for months. I was reading literature in the Chelsea office about treatments available for vertigo. Brian's treatments and follow-ups have proven to be very effective for me. My vertigo was crippling my life and affecting me from being able to work, drive, just daily functioning was becoming very challenging. Since starting therapy life is so IMPROVED. My eyes are no longer bouncing, rooms no longer spin. The past 48 hours have been the best I've had in months. I'm thankful to have some exercises I can continue on my own.
Andrea B.
July/2019
---
Before coming to therapy with you, my hand and my arm hurt very bad. The pain was impossible to handle at times. My arm and hand were weak and swelled very badly. Now that my therapy is complete, I able to use both my arm and hand. I was also given exercises to do, which I do regularly.
Maria M.
June/2019
---
My Mobility in my knee was very bad with a lot of pain requiring surgical meniscectomy. I could not walk more than 20 minutes because I already felt a lot of pain nor could I stand for very long. After completing my therapy My mobility returned and my pain disappeared. Now I can run again. Thanks to the Staff for being professional and friendly.
Oaswaldo B.
May/2019
---
Great Staff!! They are very professional and super friendly. I went in with really bad back and neck pain and left that place feeling amazing. I would definitely recommend this place to family and friends. Not only is everyone super nice but they will take great care of you.
Jessica J.
March/2019
---
I currently go to therapy here for my hip injury. Staff here is beyond wonderful; all the girls at the desks are welcoming and make scheduling appointments flexible. They really customize your exercises to you and set you up for progress! Everyone makes you feel so comfortable which is something I care a lot about. Space is just enough and has a great amount of machines and equipment.
Juliana J.
March/2019
---
I fall down a bunch, so I've been a patient here twice over the last couple of years. Every time I'm here I have a great experience. The front desk staffs are efficient, polite, and laugh at my jokes. The therapists put up with my whining and I always leave feeling great. Their hours are very convenient if you have a 9-5 job.
Tara M.
Feb/2019
---
Amazing Staff, well trained and very helpful!!! Very nice , I love coming in here for therapy!!!! Highly recommended!
Margareta H.
Jan/2019
---
Really a wonderful staff starting from The Boss Eric himself. I have had multiple surgeries and countless time in PT, Performance Physical Therapy has been by far my best experience.
Philip G.
Dec/2018
---
Probably the best physical therapy I've ever been to. Everyone is so kind and tentative. They all really want to see you get better and everyone here celebrates with you the improvements that you experience. Hands down, best experience available.
Nicole D.
Nov/2018
---
I have never met such a great team, especially front desk staff. They are amazing all of them. They are super helpful in person or on the phone. They are very patient and always try to fit your appointments according to your schedule. Honestly, I have never meet such and efficient front desk staff. All five of them are great. They are always busy working on something. But still greet you as soon as you come in the door and make sure you don't wait for long . I really enjoy coming to this place. They treat us like family. The therapist and their assistant are also amazing. They know what they are doing. And they always make sure you feel comfortable.
Ana M.
Oct/2018
---
I recommend performance physical therapy for what I heard about them they are the best around and I'm here right now waiting to do my routine, the professionalism is incredible everyone is so very polite I recommend this place to anybody who got injured they will help you in the best way they possibly can to get you up and around I love the place.
Richard D.
Sept/2018
---
Thank you so much for your help, both during this PT stint, as well as my one 2 years ago. Even more than the therapy, I feel most grateful for the knowledge I've gained during our sessions. I feel more confident in taking care of my body going forward! Thanks again!
Andrew M.
Aug/2018
---
My arm and shoulder pain have improved greatly! Your staff is a bunch of people who make one feel very special and have gone above and beyond my expectations! I took care of my special needs son and I got the kind of care I would have given to my son. You have a family atmosphere here and I will miss you all.
Patient survey
July/2018
---
Prior to starting Therapy, I had a Left knee ACL tear that required surgery. I was lacking confidence primarily in my ability to run, jump, going up and down stairs. My knee was constantly cracking no matter the activity. Walking for long distances was unbearable due to swelling and pain. My overall mood was down because of not being able to do activities. After finishing therapy, I have the confidence in my ability to run, jump and go upstairs. The cracking has fully stopped. I am able to walk long distances with ease. The swelling and pain have gone away. My overall mood has increased due to being able to do activities that I haven't been able to do.
Ronald M.
June/2018
---
Prior to therapy I was diagnosed with Right shoulder impingement. I wasn't able to move my shoulder without pain. I had to stop playing sports that I liked and throwing was the most difficult thing to do. Since starting therapy, I feel much better. I can move the shoulder without pain and I am back to playing sports.
Jacqueline R.
May/2018
---
When I came to Performance, I had a lot of pain on my left leg it was swollen. I couldn't walk properly only with a cane. After therapy I feel much better. I am back at work and doing my normal schedule. Thanks to Brian and the staff at Performance they helped me a lot.
Cruz J.
April/2018
---
I had moderate pain radiating down the backs of my legs, more intense on the right side, coming from a herniated disc. With therapy the pain has decreased tremendously, from the prescribed exercises and manual therapies at the office. Excellent Staff and facility very helpful in directing me towards maintaining.
Dana K.
March/2018
---
I was unsure of where I had pain in my shoulder, and how I was going to be able to fix it. Everyday routines were painful in shoulder motions that I never thought of, such as: making my bed or putting on a backpack. Since finishing physical therapy: I have a better understanding and learned information about my injury. Now I am able to do every day routines without pain.
Mex M.
Feb/2018
---
There was pain in both the left and right knee. It affected my range of motion. If I were to stand for a prolonged time my knees would begin to buckle and hurt. The pain in my knees has completely subsided. We worked on numerous back and knee strengthening exercises which helped increase my range of motion and strength. I am now able to squat and support my body weight fully.
Mitch O.
Jan/2018
---
I was not able to use my right arm to lift anything. Prior to therapy I had a lot of pain on my right shoulder and neck. I'm now able to use my right arm to lift items and drive again. I also gained mobility of my neck once more.
Neily R.
Dec/2107
---
When I started therapy I was severely dizzy and my balance was not well from having vertigo. I now no longer have dizziness and walk without feeling unbalanced.
Zulma L.
Nov/2017
---
Before coming to therapy, I had irritating shooting pains from my shoulder to my elbow. Since starting therapy my shoulder has actually been feeling better. My pain completely went away; I don't feel any more pain!
Robin B.
Oct/2017
---
Prior to physical therapy I struggled tremendously every day. I had pain while running, participating in gym class, constant pain especially during and after dance. I was constantly applying ice and taking Ibuprofen. Since starting physical therapy my muscles have strengthened, I no longer have pain during gym class and dance classes are fun again. I no longer need to ice my ankle or take Ibuprofen.
Ashley M.
Sept/2017
---
I had intense pain in my lumbar and Sciatica going the left side. I was unable to get up from a chair or to put on my shoes and socks without significant pain. Walking was also painful and difficult. My Sciatic pain is now gone. I am much more mobile and comfortable doing everyday activities.
Stephen S.
Aug/2017
---
I was in so much pain and having trouble walking outside while pushing thru cramps in my left calf. I didn't want to get surgery and chose Performance physical therapy instead. I can now walk, go up and down stairs without pain or cramps in my left leg. I would like to thank everyone at Performance Physical Therapy for helping me.
Florence B.
July/2017
---
I had pain shooting down my right arm and had difficulty using it. I could not sit more than 15 minutes without getting headaches and was walking up a lot at night. I no longer have pain in my right arm and have full use. I have no more headaches with sitting and am now sleeping throughout the night.
Melanie B.
June/2017
---
Since spraining my left ACL , I had a lot of pain and swelling. I was unable to bend my knee or walk and go up and down stairs without it giving out on me. I had to reduce my work hours from full time to part time. I am now back to work full time and able to bend my knee fully. I can go up and down stair and walk again with full confidence.
Lina J.
May/2017
---
I was diagnosed with a lumbar vertebral fracture. I could hardly walk, stairs were super painful. My wife had to help me get dressed and put on my shoes. I am now walking without pain, doing stair without a problem and am dressing myself again.
Ricky P.
April/2017
---
Since having a total knee replacement I was unable to bend or straighten my knee. I had a lot of swelling and pain. I could not walk right, go up or down stairs and was unable to work. I am now able to bend my knee, go up and down stairs and walk normally again. I can even bend my knee to get in and out of the tub.
Guadalupe M.
March/2017
---
Prior to physical therapy I couldn't raise my arms out in front of me or over shoulder height or out to the sides. I wasn't able to stretch my arms over my head at all. Since finishing therapy I can now do all of the above.
Rich M.
Feb/2017
---
I was in a lot of pain due to my back. I could not bend, twist or at times walk when having a sharp pain on my lower back. Now I am able to walk, sleep throughout the night and function normal again. I no longer experience any pain doing any activities.
Yolanda C.
Jan/2017
---
I had a lot of right wrist and hand pain. I could not hold or squeeze and object without pain. My wrist and hand would often fall asleep and was constantly dropping things. I have no more pain and am able to do everything again with my hands. The numbness and tingly feeling is gone.
Reyner P.
November/2016
---
Before therapy I was unable to lift my arms up over my head because of stiffness in my shoulders. I also had a lot of stiffness in most of my muscles throughout my body that prevented me from walking properly. After 2 weeks of therapy I started seeing a real improvement and started to feel better. I can now lift my arms over my head and walk normal again, I'm even able to do Squats and am so much more flexible.
Vanshaj A.
Oct/2016
---
Great group of professional yet very down to earth people. Very accommodating/flexible. Pleasant environment – best PT office I've ever been to. I highly recommend you give them a try. I'm glad I did.
Lyn M.
Sept/2016
---
Best PT I had. The staff is so accommodating. Very happy staff glad to help at any time. Well location.
Melanie C
July/2016
---
I was experiencing pain in my neck and lower back almost daily. In addition I had pain in my knees. I was unable to bend my knees, go up and down the stairs or stand for long periods of time. Since the physical therapy I've received I no longer encounter the constant pain in my neck or back. I am now able to go up and down stairs and have more motion and able to walk further without pain.
Ann S.
June/2016
---
"My highest recommendation for Eric and the Performance Physical team of smart, dedicated, and friendly staff. My back problem had confounded two doctors, a physical therapist, and a trainer. I had sciatica and could not touch my knees without bending my legs, could not drive, and as a law student was unable to sit in class without extraordinary leg pain and disconcerting numbness. Luckily a physiatrist recommended I see a McKenzie certified physical therapist and I found Eric and Performance Physical.
Eric's mastery of the back was evident from our first meeting. Eric diligently, through reasoned trial and error, began a course of therapy with me that saw immediate, though hard-earned, successes. It quickly began to look like I could heal without surgery. Eric and I worked very closely together. He educated me on my back and the sources of pain, so that we could navigate how to most efficiently cure my bulging disc through regular stretching, and, after the first couple of weeks, more rigorous exercise. It's been about ten weeks, and I am pain-free the vast majority of the time (a six-hour plane ride did produce some very mild back pain), I can touch my toes with ease, and I'm exercising and running again. And Eric has given me the tools to keep my back strong in the future. I really appreciate the work, dedication, and care Eric and his staff have put into making me better without surgery. I couldn't recommend them more highly."
Jason W.
April/2016
---
Thank you very much for the therapy service you have provided me. I enjoyed my recovery thanks to you and your outstanding staff.I will recommend you to anyone! Best to all
Wayne M.
State Representative
March/2016
---
Before I started physical therapy I had difficulties when I woke up in the mornings. I had a lot of pain in my heel all of the time. I couldn't walk very well, and also going up and down stairs was very difficult. After finishing physical therapy I am now able to walk 5 to 6 miles daily without pain. Thank you for all your help.
Jose S.
Feb/2016
---
Eric is highly skilled physical therapist and all staff is so nice, friendly and professional, an atmosphere that makes you want to work hard and get better and more. I 'am so thankful for the wonderful team who makes me feel welcome, and very impressed with PERFORMANCE PHYSICAL THERAPY. I would highly recommended them to everyone, and everywhere, and I can't say enough about their facilities and experience.
Jadranka C.
Jan/2016
---
Before starting physical therapy I wasn't able to run, crouch down, squat, dance, pretty much do anything with movement. Since I've started at Performance Physical Therapy I am now able to squat, crouch, return to dance, and even run again.
Jessica B.
Dec/2015
---
After undergoing a complete knee replacement I was in a lot of pain and not able to bend my knee or climb stairs. The entire staff of Performance Physical Therapy could not have done more to help me. The physical therapy care I received was excellent. I am now able to bend my knee and climb stairs. I would like to say, Thank you to everyone for my care and for helping me get better.
Mohammed L.
Nov/2015
---
Awesome staff. Professional, friendly, and amazing therapists. I highly recommend this place. Absolutely the best!
Holly B.
Oct/2015
---
Today was my final day of therapy and I couldn't be more thankful for the wonderful team at Performance Physical Therapy! It is such a great environment and everyone makes you feel welcome. Highly recommend! I will miss all of them!
Bianca S.
Aug/2015
---
This PT is by far the best one that I have been too.Not only are they very professional the staff is so nice and down to earth .I would recommend performance physical therapy to everyone and anyone!!!!
Danielle G.
May/2015
---
It seems as if the culture of outpatient physical therapy has been progressively shifting towards a focus on volume & quick turnover of patients rather than quality of treatment – but not at Performance Physical Therapy. I have been treated at PPT for chronic back and neck/shoulder injuries that other healthcare professionals and physical therapists had failed to address properly. There are no comparisons that can be made to the quality of services I received at PPT. Eric Goldberg (and the rest of the staff) take a personal interest in improving the quality of life of each patient and will work with you to accomplish YOUR goals for physical therapy. The evaluation and treatment is 100% patient specific – every person's body is different and they do not try to generalize or assume what types of exercise, manual therapy, or modalities will work for you. The staff at PPT worked hard to help me return to a level of function that I never thought I'd have back and were more than accommodating with appointments that would fit my schedule. Most importantly, my PT was able to teach me how to manage my own pain effectively so that I can actively prevent reoccurrence in the future. Physical therapists that are dedicated to maximizing the patient experience, satisfaction, and quality of care versus the time constraints / financial obligations of a business are very rare, but you will find them at PPT.
Jenna
Aug/2014
---
After hurting myself at work, I couldn't bend over or lift anything due to my back pain, and I could not work. After therapy, I can move my body without any problems, I now know how to lift properly, especially patients that need to help at my job, and I am back to work.
Maria P.
July/2014
---
After my surgery, there were many things I could not do with my right leg. I had to use a cane to walk and I had a bad limp. Now I don't have to use a cane, and my limp is gone. I have regained the muscle and strength in my leg, and I can even jump now.
Frank R.
June/2014
---
When you are in constant pain and have no mechanism by which to make yourself feel better, a sense of hopelessness can set in.
When I reached out to physical therapist, Eric Goldberg, I had already unsuccessfully worked with another physical therapist, and had been told by two specialists that pain medication and, eventually, spinal fusion surgery were my only options for alleviating the back and leg pain that I had been suffering for a year and half. Worse yet, I had been advised that I would most likely be disappointed by the limited relief I would get after having had the surgery! Hopelessness had definitely set in…
From the first time I spoke to Eric, I felt like we were a team. He battled my insurance company to make sure that we could work together, and then we began a three-month search for non-surgical solutions to the pain I was experiencing as a result of my disc issues. During this time, Eric served alternately as teacher, detective, diagnostician, and coach. I walked away from this experience understanding my spine and the source of my pain, and equipped with the ability to self-diagnose on any given day and use the appropriate exercises, stretches and posture to alleviate my pain.
Yes, my back and leg still hurt sometimes, but most days I am 50% to 70% improved. And, now when I experience pain, I'm no longer afraid of it. I no longer feel the hopelessness that comes with an inability to help myself, and I'm certain that I can avoid surgery.
After this experience, I'm convinced that physical therapy works best when you are as committed to your own healing as your therapist is. Eric spent as much time talking to me about the results of the things we were trying as he spent coaching me through exercises and stretches. He didn't just treat me, he partnered with me to find solutions.
Heather